except that it includes food. But when I saw this photo I could not resist.
I loved the orange "Gates" by artist Christo and his wife Jeanne-Claude that was set in New York's Central Park in 2005. Here is the food version for your viewing pleasure.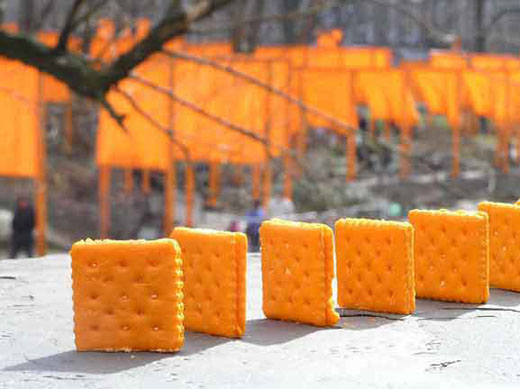 It's been crisp and clear and cold at my house and this kind of warmed me up in an orange way. I don't know, call it post flu effects...
You can find more tidbits like this by clicking The Nibble: