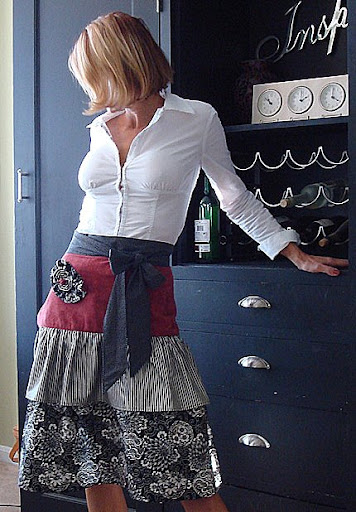 With no fan fair or further adieu.....TAMI at
A Godly Homemaker
is the winner of the apron from The Handmaiden's Cottage!
Congratulations Tami!!!

And to all the other ladies who did not win this one, please do not despair. I am sorry your numbers did not come up. I wish you all could have one. What a picture that would be!
There are more apron giveaways coming every week. Please keep trying and send in your extra credit photos for additional chances to win. Plus with your apron photo you will get some bloggy attention too!! It doesn't hurt. Really!
And if you have your heart set on this apron I am pretty sure that Lyn at The Handmaiden's Cottage would be happy to make you another one.