It is that time of year again! It is time to get our pumpkins prepared for proper food creating. Each year I grow sugar pie pumpkins with the sole purpose of baking them down, pureeing them and making something out of it. I typically make pumpkin bread, pumpkin cupcakes, and pumpkin chocolate chip cookies. This year I have ventured to make pumpkin ice cream and pumpkin pancakes. Mmmmm, mmmmm good.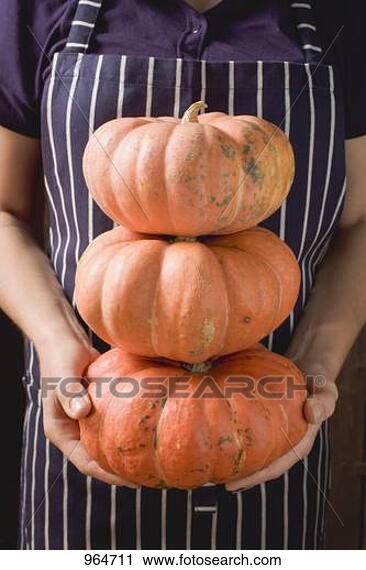 Monday, I get the pleasure of starting the process. I usually can the puree, but this year I think I will just freeze it. Less time with preparations is beautiful. Monday I will wear my apron as I start the process.......again. Why you ask? Adam's class is doing a unit on squash and he gets to bring in something made from squash. His pick?
Pumpkin cupcakes
of course! So Adam and I will be putting on our aprons and making some pumpkin goodness to share with his class on Tuesday.
Stay tuned for that long over due review of a
Cookware
product.